German Reconstruction –
A Rug of Recollections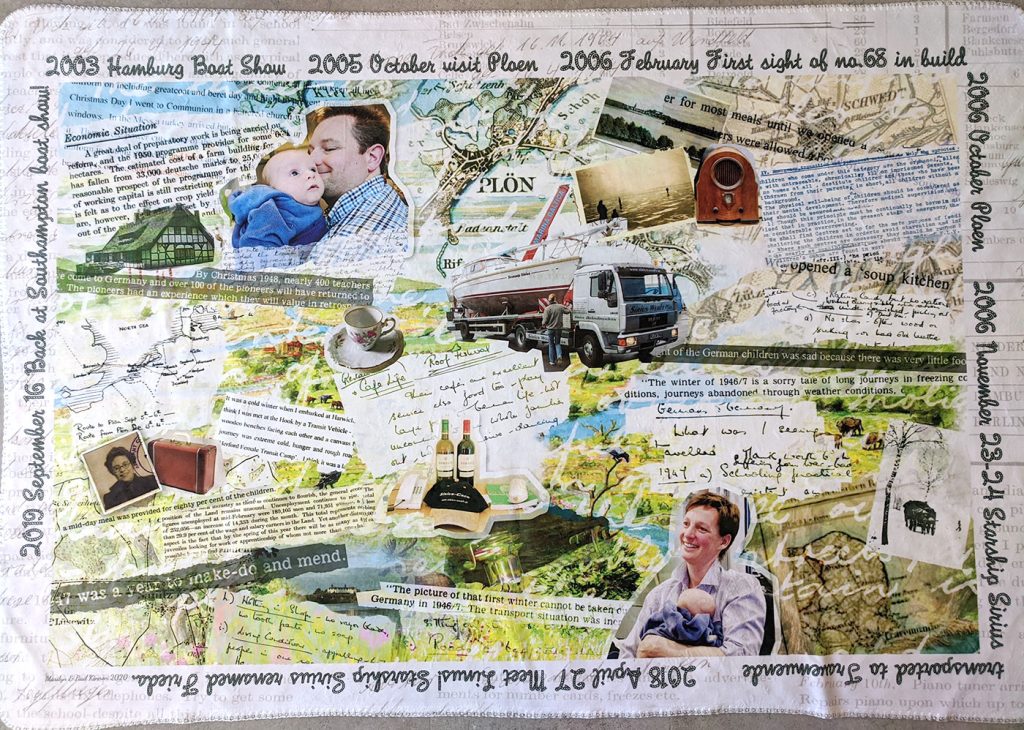 In 2018 this rug was created and designed as a special gift for young Linus Schmidt whose Grandfather had fled from his home town in Silesia in 1945 to avoid the Russian Armies moving east.
The blanket is a composition, a collage of impressions, following various historical threads through a labyrinth of viewpoints expressed in correspondence, maps, journals, eyewitness accounts, official records and photographs.
The assemblage depicts a collective narrative of fragments of German and British lives – starting with a young English teacher who went to Plön in the era of Linus' Grandfathers and taking us up to the present time.
The elements are dispersed and diverse, but they have achieved unity in coming together in this special artefact just for Linus.
The story begins in East Prussia in the last few months of the Second World War when thousands of people had to leave their homes with nothing and make long treks through the frozen land.
It continues with the story of Mimi Hutton who was among the first wave of teachers that travelled to Germany to teach British service children. Her hand drawn map shows her route to Plon during that freezing winter.
And Plon was the location of the boat yard where we bought our boat many years later. This was the splendid Sirius sailing yacht – based on the original designs of Linus' grandfather!
History just keeps making connections!